We reward courage, ideas and assertiveness
Innovations wanted: promotion of real estate start-ups
How do we want to live in the future? This is one of the central questions that Dresdner Real Estate Investment Holding GmbH, in particular its CEO Jens-Peter Schulz, is dealing with.
People at the centre of sustainable real estate
As Chairman of PropTechDACH, he is committed to combining the topics of PropTech, Contech and SmartBuilding and to thinking ahead. He sees people as the focus of future developments on the real estate market and his needs to live in, and with, sustainable real estate.
He also transfers this forward-looking thinking to his company and to each individual employee – so everyone has the chance to participate in shaping the future.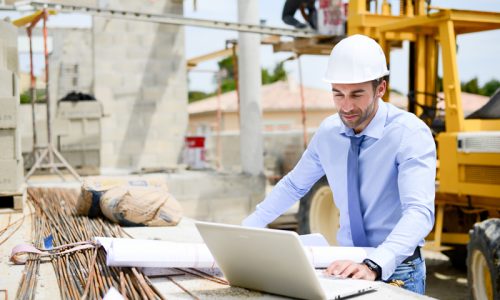 Out of the niche: real estate start-ups dare to take the next step
The real estate industry is also developing new ideas, forging business plans and seeking financially strong investors. The challenge for real estate start-ups is, on the one hand, to have an idea that convinces investors and, on the other hand, also works practically and generates financial returns.
The Dresdner Real Estate Investment Holding GmbH Real Estate Start-up program
Start-ups in the real estate industry: Dresdner Real Estate Investment Holding GmbH promotes up-and-coming companies that offer real estate related or relevant solutions.
Simply register for our mentoring program and benefit from our in-depth expertise in the real estate industry as well as our openness to digital and implementable solutions. If we like your start-up and your solution, you will be given a great opportunity to prove yourself in practice.
Dresdner Real Estate Investment Holding GmbH
Altmarkt 10 D
01067 Dresden
+49 351 888800