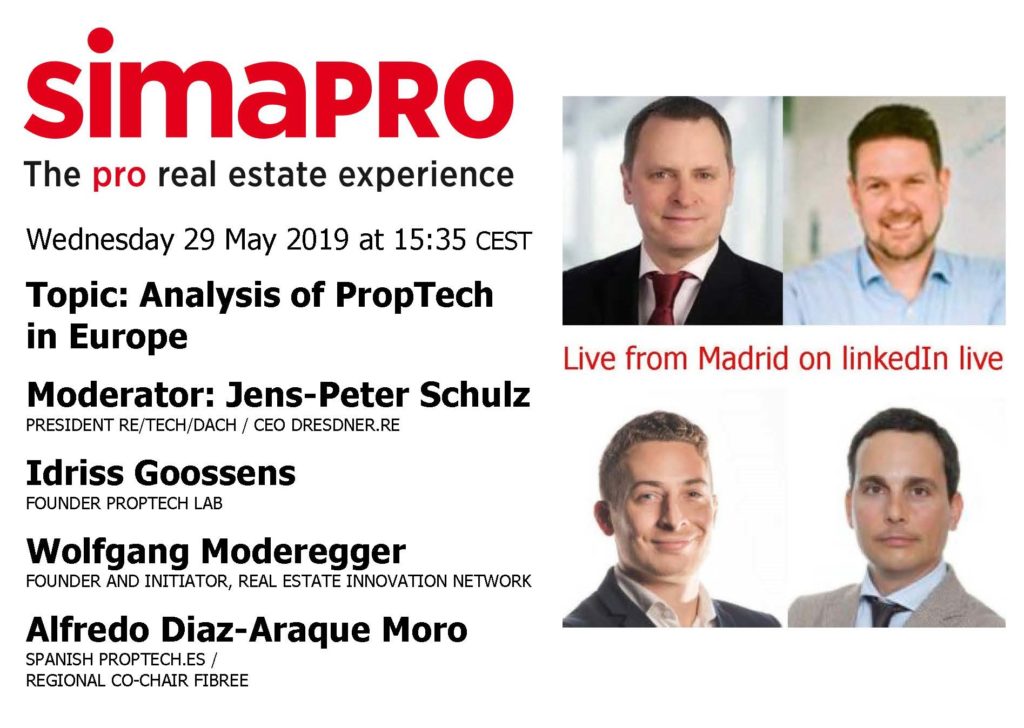 Analysis of PropTech in Europe on LINKEDIN LIVE – live from SIMAPRO in MADRID on the 29th at 15:35 CEST
On Wednesday, 29th of May I will be live in MADRID at the SIMATECH, the biggest Real Estate Conference in Spain. This will be the second time REAL ESTATE goes LINKEDIN LIVE.
On LINKEDIN LIVE – YOU can communicate LIVE with me and my guests. Just type in your questions during the Show.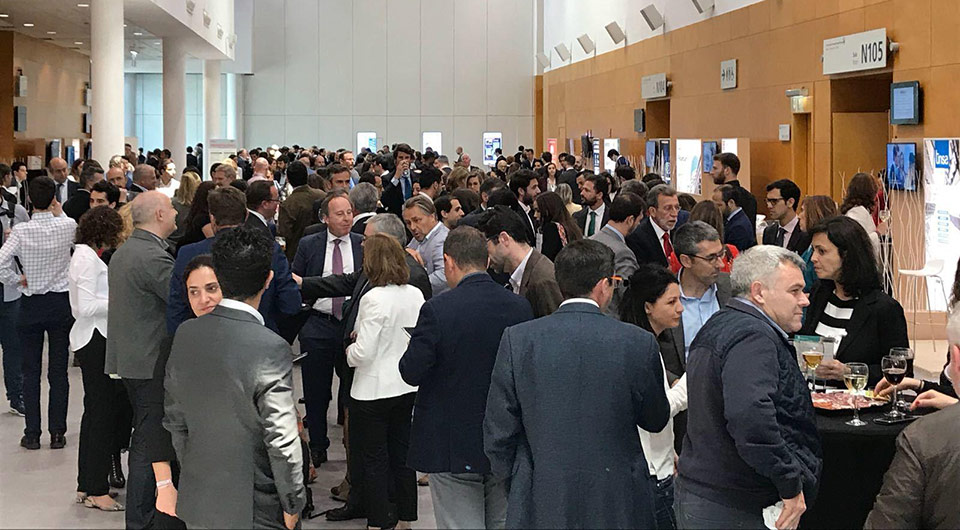 And this is the program you will miss if you do not watch the show:
Your will see the Panel about:
Analysis of PropTech in Europe
My guests will be:
Idriss Goossens, FOUNDER PROPTECH LAB
Wolfgang Moderegger, FOUNDER AND INITIATOR, REAL ESTATE INNOVATION NETWORK
Alfredo Diaz-Araque Moro, SPANISH PROPTECH.ES /REGIONAL CO-CHAIR FIBREE