For the first time REAL ESTATE goes LINKEDIN LIVE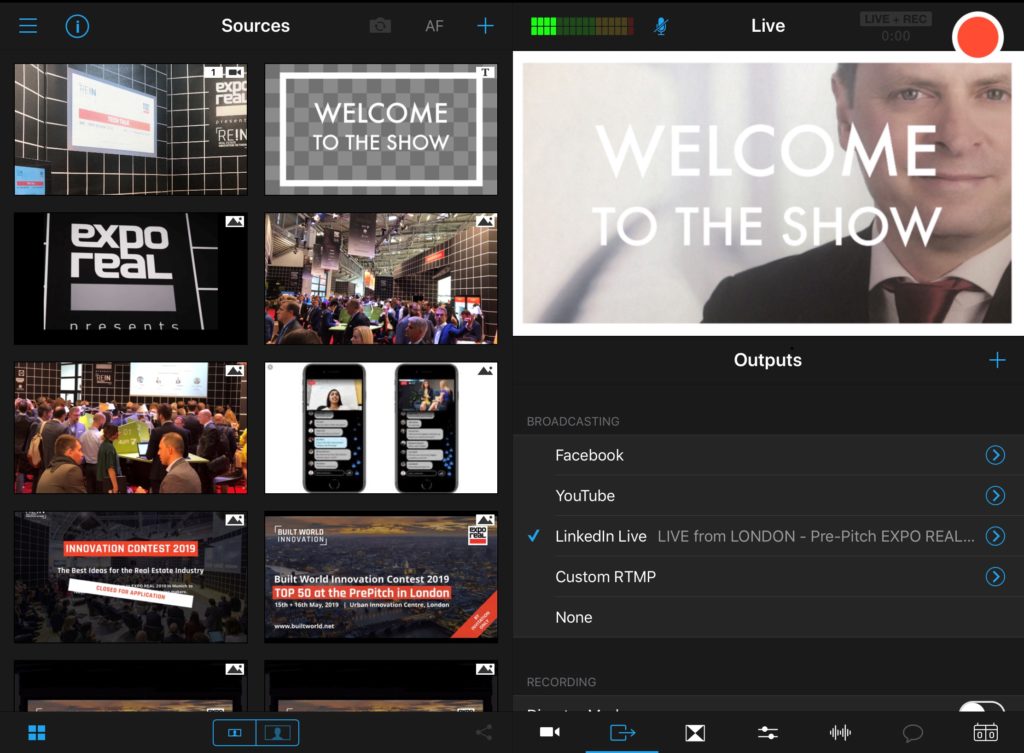 Top 50 Startups at the PrePitch for EXPO REAL
Tomorrow I am going LINKEDIN LIVE from London at EXPO REAL PrePitch with the Top 50 Startups at the BUILT WORLD INNOVATION CONTEST 2019.
It is so exciting, social media is transforming the way we communicate!
I am going to be the first one I know going LINKEDIN LIVE in Real Estate and PropTech. We are writing history tomorrow.
On Wednesday morning, 15.05.2019 I will interview
Wolfgang Moderegger the host and Co-founder of the Real Estate Innovation Network and Built World Innovation
Jonas Haberkorn Is the Project Lead at Built World Innovation. He is responsible for the day-to-day operations at the company
about innovation, technology, trends and startups in Real Estate.
And the great thing about LINKEDIN LIVE is, that everyone can ask questions during the show.
Live stream: After the interviews you will see the opening session of the contest with the first Startups.
Dont`miss out and join me and my guests at LINKEDIN LIVE from London.